Cole Porter wrote the lyrics to Another Op'nin, Another Show (Kiss Me Kate).  This year marks the 33rd opening one of the biggest 'shows' in the country.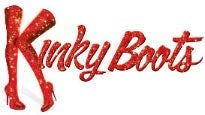 It's been said over and over again:  Broadway mega hit Kinky Boots is a 'Really Big Shoe' (a reference to Ed Sullivan's twang). 
 The opening night film for the 33rd  MIFF was quite a surprise. World famous, award winning Spanish singer/actor RaPHael took the stage at the downtown Olympia Theatre to a sold out, standing room only crowd on March 4, 2016… with a bang.
Read more: The 33rd Miami International Film Festival (MIFF)
We entered the Olympia Theater to the sound of "Curtain Up, Light the Lights,   (isn't that Bugs Bunny's theme song?) you got nothing to hit but the heights,…… honey everything's coming up roses,…… "
Read more: Palm Trees in the Snow (Palmeras en la Nieve) MIFF
We've seen several productions of PHANTOM but nothing nearly as fantastic as the version that is presently at the Adrienne Arsht Center in Miami.